It is essential knowing how to create good content so that collaborations are successful for both parts: content creators and brands. We will give you 5 tips of what brands expect from you as a content creator.
If you are already registered in Filiatly, it's because your profile has been analyzed and selected to be part of this content creator community. We therefore believe you gained your audience with a lot of effort.
As soon as you accept a collaboration, you are commited to a brand, and many times it's hard to define what they will expect from you. We will give you a hand with the keys to create a good content with 5 guidelines that will increase the number of invitations you receive, as well as your income as a partner.
1. Carefully read the terms and conditions of the collaboration.
When you receive an invitation on your profile you will receive a brief message with the conditions of the collaboration. In this message they will briefly explain what the brand wants to offer you: percentage of commission you will earn, discount for your followers and the product they will send you. If after reading the invitation's message is still not clear to you, you have a chat at your disposal with the brand to ask any questions you may have.
Once you receive this message, we advise you to read it carefully. Many brands will offer you a briefing with information and brand values. It is important that you know who you will be advertising for, so that when you share the brand with your audience you know how to answer any questions they may have. We suggest you to anticipate and ask the person who has contacted you, for example, what is the voice tone of the brand? This would help you to write a good caption.
2. Post a minimum of 3 times.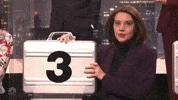 Keep this number in your head, it will help you generate much more income. To make an effective collaboration, you should ideally post 3 times in your social accounts.
UNBOXING

: It consists in showing the action of opening the package for the first time. Your followers love to see how you open the box and show the surprise inside. Our recommendation is to do the unboxing via Instagram stories in video format, with background music and showing the product down to the last detail. Find a flatmate or family member to help you record it, so you don't find yourself opening it with only one hand ;)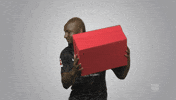 TEST

: A few days after your unboxing... Use your product! Your followers have seen it before, so showing it to them again trying it out will get their attention. If it's clothes, wear it to go for a walk and show them, if it's a scooter... Be careful! Don't film yourself, we don't want accidents. Our recommendation is to do it in Instagram stories, and of course video is always better ;)
RESULTS

: Every test has its verdict, and we want you to give yours. After 1-2 weeks of testing the product, when you have had enough time to evaluate it, you should share results and benefits of the product on your social media. The ideal format is a post/reel/IGTV accompanied by an Instagram story. If you have a YouTube channel you should post a video dedicated to this product, or a mention of this product in one of your videos. If you own a blog the same applies, write an article about this brand or product, or add your affiliate link to an article you previously posted. This will give more credibility to the campaign and will boost sales.

Remember that posting 3 times is the minimum for the collaboration to be effective, but you can always post more times. Just remember not to saturate your audience. When you start to advertise a brand on your networks it is important you do it with a period of time between every post and not repeatedly. We don't want your followers to get tired and switch channels.
3. Clearly and visually display the product.
Remember you will earn a percentage of the sales you make, so you want your audience to be attracted to the product. It's useless if you upload a photo in which you look gorgeous but the product is placed in a sad and abandoned corner
Remember that it must attract attention, but not taking up all of it. Is it a non-tangible product? Then let's move on to the next point.
4. Give some love to the copy
Every post is usually accompanied by the much-talked-about_ COPY_. This is nothing more than the caption, or rather, the description that accompanies the content. A good copy begins with a line that attracts the follower who reads it, tells you a little of the history of the brand and the benefits it brings. And of course, don't miss the tag to the brand and hashtag if necessary.
We suggest you add your personal touch by telling your experience. These questions can help you to write about your personal experience with the product:
How do you use the product?
When did you use it the most?
How can it help others?
What makes the brand unique?
If the product is not tangible and it is mainly a service, the copy is where you should stand out. As much information as possible should be included, so that your followers understand as much as possible how you have lived that experience. But be careful, the Bible is already written
Remember this is
VERY IMPORTANT
. All collaborations with Filiatly will have a link to share that you can find in the "Spaces" section.
This link must be shared with the content you post, as all sales made through this link will make you earn money in commissions. It is therefore essential that you direct your followers to this link and buy the product you are advertising. If you have any problems finding it, don't hesitate to contact the Filiatly support team: live chat, the app or
[email protected]
If you are posting to Instagram and you don't have 10K followers, our advice is to leave the link in bio for a period of time, so that when you upload a story you direct your followers there. If your post is for YouTube it should be mentioned in the video that the link is in the description box.
Updated on: 21 / 09 / 2021