Welcome to Filiatly! You are in but... What do you have to do now?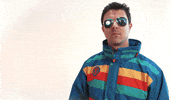 Instagram

: Click on the Instagram icon in your Dashboard and add your Instagram username without the @. Add 3 interests by which you will be visible to brands. This means that if the brand is looking for creators within the "Health" category, they will see your profile if you have selected this category.
Youtube

: Click on the Youtube icon and paste your channel URL. Choose 3 interests and it will take you to Google login. It´s an important step to do, this way brands will be able to find your YouTube channel.
Website

: Click on the Website icon and paste the URL of your website. Choose 3 interests and it will take you to Google login. Finish the login process and you will have your website connected. Google authenticator will allow brands to see your website's audience and create effective connections.
In all 3 channels you can add an unlimited number of accounts. Just click again on the icon of your Dashboard and click on "+".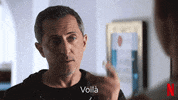 2. Verification process.
Once you have added your social networks, your account will be reviewed by our account validation team. This process usually takes 24 hours on working days.
What does the validation team do?
Don't worry, 90% of the accounts we receive are accepted. They analyse engagement, number of followers and content published. If there are just a few posts, it's very likely that you won't be accepted, so make sure you connect accounts that you can really make the most of.
The most important thing is to maintain your account on public mode
. There is no point in having a private account to promote a brand. Remember to always have it public when you are collaborating.
3. Set Up your Paypal account.
After being verified by our team, you will be able to start receiving collaborations. It is important that you keep your payment details up to date so that you don't miss out on any commission payments.
Go to Payments > Payment Details.
Make sure you have your Paypal email connected. All payments are made by Paypal and it will not be possible to pay you if you don't have one. Registration is very simple and the platform itself provides you with a link in that section so that you can register.
4. Set up your Filiatly profile.
Go to your profile > Settings and add a photo, first name, surname, phone number, city etc. This will make it easier for brands to find you and invite you to programmes.
5. Enable notifications
If a brand invites you to collaborate, you won't be able to receive it in your email if you don't have your notifications enabled.
Settings > Notifications- Enabled
6. Wait to receive brand invitations.
Now you just have to wait to receive the invitations to collaborate with brands.
You can see them in the "Requests" section and you will receive an email notification when you receive them. When you register for the first time on Filiatly, you will appear to the brands as "most recent profiles". That means you will probably start receiving invitations in the same month you register. These invitations are accompanied by a short message. You will also have a chat with the brand to ask them any questions before accepting or declining.
Were you contacted by the Filiatly recruiters team?
They contacted you because your profile was the kind a brand we work with was looking for. In this case, when you register, the brand will be able to see you and invite you to collaborate. Remember that brands have their own timings, sometimes they complete all the collaborations at the beginning of the month, sometimes they have some space left in the middle/end of the month.
Don't despair. At Filiatly we personally work to ensure that everyone receives invitations, so sooner or later your time will come.
7. Download our APP: Filiatly - Creators
To make your experience on Filiatly easier, our team has developed a great app so you can see everything that happens on your profile right from there. This will save you a lot of time, so our advice is 100% download it, so you won't miss out on any invitations.
It´s available for Apple and Google Android.
¿Do you have any questions? Contact with us through support chat or

[email protected]
Updated on: 29 / 09 / 2021