Each brand has its own strategy, but most of them send a large number of monthly invitations. Some are focused on actions such as Black Friday or Christmas, and others send invitations as they need partners. If you have accepted an invitation but have not yet received more information, this is the article for you.
First of all, our biggest recommendation is to be patient. We know it is difficult when you have an invitation from a brand you love, but some brands have a large volume of invitations to manage, and they need a few days.
Communication from the brand can take up to a week on average.
Did you read the message correctly?
It is possible that the first message already tells you all the instructions to follow after accepting the collaboration, so pay close attention to it before accepting or rejecting an invitation.
If you have read everything correctly and it's still not clear, the next step is to contact the brand yourself from the brand chat.
You can write to the brand asking any questions you have about the partnership, if you still don't receive an answer within a week, please contact Filiatly support chat or
[email protected]
and we will try to give you a solution as soon as possible.
You should know that if the brand offers you a product or a service, they will need your address to send you the product, so they need your address. Be ahead of them and send it to them via chat once you accept a collaboration. If what they offer you is a service and they have not given you a way to redeem it, they will contact you in the same way to do it.
You should also know that the collaboration begins once you accept the invitation. This means that if you feel like sharing your link to generate commissions you can start doing it. And how to share your link if you haven't received the product yet? You can create expectation in your social media, saying that you are going to make a very special order, or if you are very clear, that you are going to collaborate with a very cool brand.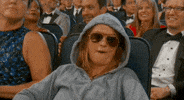 It's important that as a content creator you are proactive, there are many ways to collaborate with a brand and monetise your content. You just have to use your imagination. In this article we give you a hand
Updated on: 24 / 11 / 2021