Congratulations! You were selected by one of our brands to collaborate with you. You were interested in their proposal and you have accepted their invitation. Now what?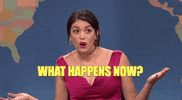 Patience
Brands select on our platform the content creators they want to collaborate with. After they invite all of them, there is a period of time for the partner to decide whether they want to collaborate or not. Once a partner agrees to collaborate with a brand, the brand waits for a period of time to get a response from all the partners they have invited to the programme.
Once they have received a response from at least the majority, they will send a message with more information and of course they will ask for the address to send the product. The communication will be through our chat and mailing:
Filiatly Chat

: Allows you to directly speak with the brand.
Mailing

: It's possible that if you do not reply to a chat, they send you an email with all the information.
Waiting time to receive all the information should be 1 to 3 days
. Our suggestion is for you to download our App, available on all platforms. This way, if you activate notifications, you won't miss anything.

Any inquiries you can contact with Filiatly support chat or

[email protected]
Updated on: 22 / 09 / 2021